the listing price is a nude BODY ONLY,without the head.
6 Skin type:
Normal Yellow
Normal Pink
Normal White
Pure White
(Normal yellow looks like Volk-normal
Normal pink looks like Dollzone-normal pink)
Tanned
Grey
PURE WHITE NORMAL WHITE NORMAL PINK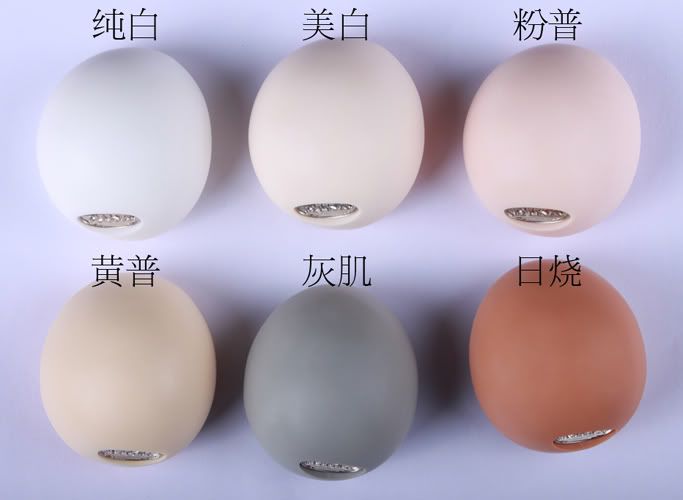 NORMAL YELLOW GREY TANNED
tanned skin and grey skin both need $80 more
INCLUDED WITH:
*body
*Box with blankets
*head in the image is not included.
Measurements with 3-part/5-part Torso Body:
Height: 65cm
Head Circumference: 21cm
Neck Circumference: 10cm
Shoulder Circumference: 12cm
Arm Length: 24cm
Chest Circumference: 28cm
Waist Circumference: 18.5cm
Hip Circumference: 31.5cm
Back Length: 14cm
Thigh Circumference: 16.5cm
Leg Length: 33cm
Ankle Breadth: 1.5cm
Feet Length: 7cm
If you want to buy the doll head/body separately or you have other request, please mail me first,
this is our e-mail address: sunchao2003@126.com
then we can send you a new total invoice to pay.
Please attention:
we are pre-order store, all the items need to be CUSTOMIZED.thanks!

when we received your payment,this item needs about 2 months to produce.
please attention: below is the very important shipping fee problem!
the shipping fee to:South America,Russia,Central Asia,Eastern Europe,the
Middle East and Netherlands are very expensive,please contact us first about the
shipping fee,thanks!